Journey Summer Camp Mission
"We exist in Christ to provide the community with a day camp that will energize, entertain, and educate children through diverse activities. We seek to provide opportunity for each child to learn more about the awesome love that Jesus has available just for them!
Why should you choose JSC for your family?
Camp Benefits:
· Care available from 7:00 am - 6:00 pm
· Energizing themes each week
· Field trips
· Special guests
· Creativity & imagination challenged
· Develops social skills, including relating in group settings
Learn more about JSC
Camp Dates: Journey Summer Camp is a 9-week Christian day camp program that begins on Monday, June 20th, and ends on Friday, August 19th.
Camp Ages: Camp is open to kids age 3 (must be potty trained/no pull-ups) to those entering 5th grade in the fall.
Camp Hours: Hours(7 am - 6 pm) include pre-camp, which is 7:00 am to 9:00 am and post-camp, which is 3:00 pm - 6:00 pm, with day camp activities taking place between 9:00 am and 3:00 pm. These hours allow for flexible scheduling for families.
Meet our Journey Summer Camp Director
Sarah Boddington, our JSC Camp Director, has over 14 years in teaching and ministry to children and their families, both in the classroom and in summer camp settings. Her passion for sharing the love of Jesus is evident when you meet Sarah. Her smile, kind heart, and great sense of humor lead children to understand their value and significance in a way that is often not found in our culture.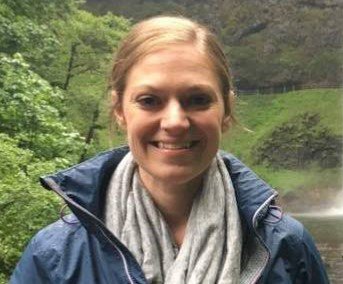 Journey Summer Camp Staff
Journey Summer Camp Staff is dedicated to providing a safe and friendly atmosphere that makes each child feel accepted and secure while enjoying everything a summer camp has to offer. We believe that every child is created by God and our hope is to help them understand more about their Creator by exploring this amazing world we all live in!
Register for camp
If you would like to be contacted fill out the form below.